All Love EP (2018)
An eclectic mix of emotions, mad skill, connection to nature, and creativity. Largely piano based, with sincere vocals, it is a DIY recording from the Brooklyn local scene. It's Songs explore philosophical, personal and metaphysical quagmires.
Out now on iTunes, Apple Music, Spotify, Amazon, Google Play, and more!
Press for All Love:
A must have add to any collection, where good songwriting is required in heaping portions." - Review by Chalk Up Reviews by Amity Hereweard, March 14, 2018
"Lyndol Descant is the sole composer and musician - piano, voice, and midi instruments - and she is a clap of thunder from the realm of creativity." - Grady Harp, March 18, 2018
"Creative songwriting and positive lyrics that are presented with Descant's warm vocal style through multiple feels and styles. Descant's music will touch your life with musical sincerity". 9.0 by Eliana Fermi, March 13, 2018
Descant's music is, at the heart, the work of a storyteller. She has a view of the world and her place in it, and uses her music to communicate this. There's very little about her music that is not autobiographical. Her songs are pages from a diary which she opens and reads to her listeners. - Review by Dawoud Kringle, Doobeedoobeedoo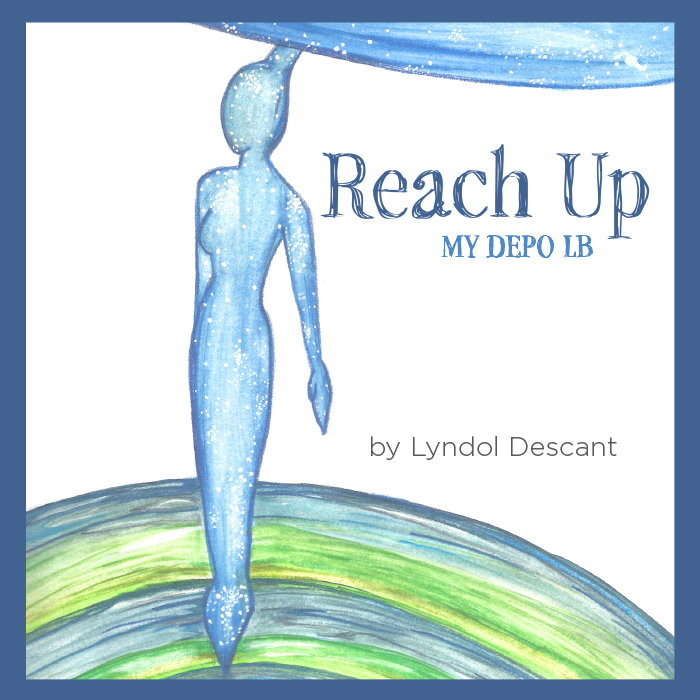 Reach Up EP (2016)
Released April 1st, 2016 - A cross between a demo and an EP, this 9 song, self-produced album showcases Lyndol's Pop Fusion sound. Most of the songs were composed in her first few years in Brooklyn. Using her own home studio with Logic Pro, she recorded and arranged all the tracks. Ellia Bisker of Charming Disaster and Sweet Soubrette recorded the backing vocals on Sweet Spot and Reach Up. Casey Holford of Comedy Bang Bang recorded the vocals, mixed and mastered all the tracks.
Out now on iTunes, Apple Music, Spotify, Amazon, Google Play, and more!
Press for Reach Up:
Reach up was featured in Mark Devlin's Podcast The Sound of Freedom, Show 75 . Mark is an esteemed music researcher and DJ who promote conscious music. https://www.mixcloud.com/TheSoundOfFreedom/the-sound-of-freedom-show-75/
"Lyndol Descant weaves voice and piano powerfully on new album. From beginning to end, Reach Up is an experience of sound and feeling. Descant isn't restrained by stylistic boundaries, either. Her compositions reach into pop, jazz fusion, and alternative sounds, their elements mixing together in complete harmony." - by Stacy Zerig
On her self-produced second album, the sublimely talented Lyndol Descant gives us a recording that is melodic and sweet listening for anyone's ears. Imagine a record where Lisa Loeb leaned in to her lyrics, or If Joni Mitchell actually had bass harmonies. It's a full, well rounded sound that is both tantalizing and calming. - Savage Henry, by Sam Greenspan, contributor